Internet has made the life pretty easy!
Starting from learning to earning and entrainment, everything is available online. There are many OTT platforms available today which keep you entertained.
Lately, platforms like Netflix, Hulu, Hotstar+Disney, and others have grown a lot. These platforms keep you entertained with the help of their originals web series and movies. But definitely these are the premium platforms and need you to subscribe to their paid plans.
Although all these digital content platforms provide the option of free trial and some movies/web series for non-paid customers also but then there will be a lot of ads.
In this post, we are going to talk the same- how to block Hulu ads or How to skip Hulu ads. So, if you're unable to buy Hulu subscription and still want to buy Hulu shows, videos, movies, and originals.
How To Block Hulu Ads
For any movie lovers or especially Hulu lovers, ads can be annoying, and too many ads can lead to closing the window as well. No one likes too many ads and that too for longer duration like .5-1 Minutes.
Just imagine you're watching your favorite movie and every now and then ads are coming to your screen and you don't have a way to skip those. You have no way to block Hulu ads?
Well, it won't be any further as we are going to talk 5 working ways to block or skip Hulu ads now.
1. Adblock Plus
The first technique to block Hulu ads is by using the popular ad-blocking browser extension Adblock Plus.
Although Adblock doesn't remove the ads and instead it shows a black screen in place of ads while watching on the web or mobile phone. So, if you're comfortable seeing a black screen, this technique is for you.
So, this can be one of your items in the bucket to block Hulu ads while watching your favorite movie. The downside of using Adblock Plus is, some of the movies might not run while using this extension. And in this case, you can simply disable it for the time being and continue watching.
2. Blokada
The #2 in our list of how to skip Hulu ads are by using an ad-blocking mobile app called Blokada.
If you're like me who watches most of their shows on mobile phone and this technique to skip Hulu ads are for you.
All you have to do is, just install this app and open it. Once you have opened the application, select blacklist, and then select Goodbye ads.
This will block most of the Hulu ads and other ads as well. Although Blokada can't ensure the 100% blockage and some ads might be still showing. The working of Blokada is pretty similar to what we have for Adblock Plus.
3. Refresh The Page
Looking for a free ways to skip hulu ads?
Refreshing the page might work without installing any mobile app or adding any browser extension. Although this is true that refreshing the page won't skip the ad but it will shorten the duration for sure.
Usually, you will find Hulu ads for longer (can go up to 4 Minutes) for longer videos. And so, this is quite annoying.
If you just want to keep this shorter, just refresh the page and it will shorten the duration of the ads. Now just think of ads running for a few seconds instead of minutes. Won't it make the experience better?
4. Use Enounce MySpeed Software
There are many software available in the market which speeds up the ads. And Enounce MySpeed is one among them.
Such software doesn't skip or block the ads instead it makes the ad fast forward so that you won't have to wait for long. For example, let's say there is an ad for 1 minute and the speed you have set is 10x means within 10 sec, the ad will be gone.
All these ad speedup software does the same and Enounce MySpeed is the leader in the segment.
Enounce MySpeed is a premium software and costs $29.99 and you can see the impact by using a 7-days of a free trial. This software does almost the same thing that we say skip Hulu ads.
5. Use 2 Tabs While Playing Hulu
This is the tricky technique and is completely free!
What you have to do is-
Open 2 tabs of your browser and play the same movie on both the tabs. When you start playing the video on Hulu, it will show you a kind of bar/different color indicating the ad. So, what you have to do is, forward the video in the 2nd tab till the 1st ad and then play. Make sure to mute the tab and switch to the 1st tab. Here watch the video till 1st ad. And when an ad appears in the 1st tab, simply mute it and switch to the 2nd tab where the ad must be already gone and your video will start playing.
Whenever you will start any video, you will see the ad spot like below-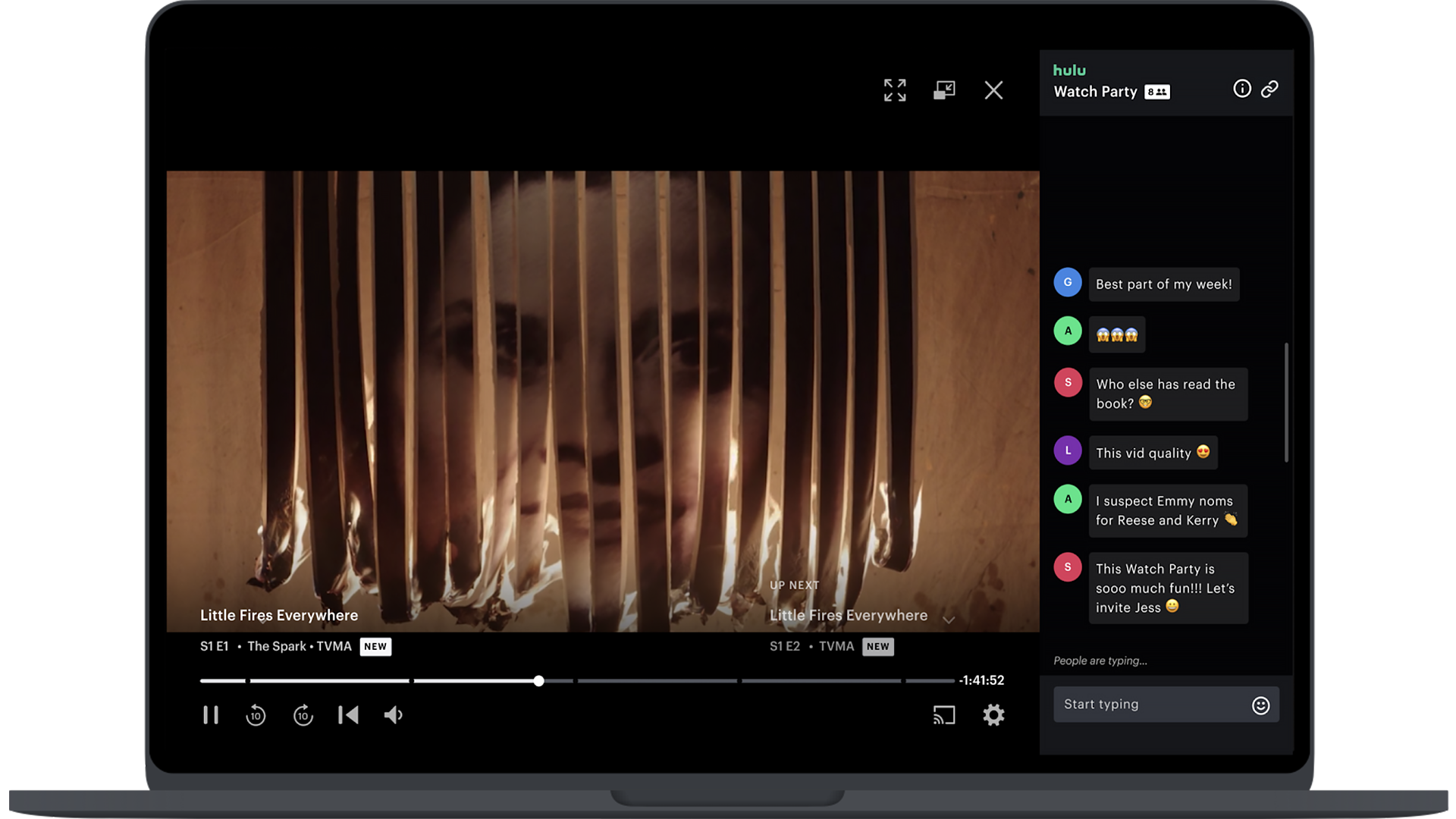 If any of the above techniques have not worked for you, use this technique and will work for you for sure.
6. Subscribe To No Commercial Plan
Last but may be the most effective technique is to go for no commercial plan. Hulu provides the following plans-
As you can so, for normal users, Hulu provides two plans- one with an ad that costs $5.99/month and another with no ads at $11.99 per month. So, if you don't want to see any ads, you can just subscribe to the paid plan at $11.99 per month. This is a reasonable price looking at the content Hulu provides.
Final Words on How To Block Hulu Ads
We have come to the end of this article on how to block/skip Hulu ads. Here we have talked 5 working ways to skip Hulu ads and additional information on going with no commercial plan.
If you're a follower of Hulu, probably you may want to try these and get rid of ads. If you have tried, do let me know which is your favorite technique to skip Hulu ads.